4 Tips on How to Get Casino Promotions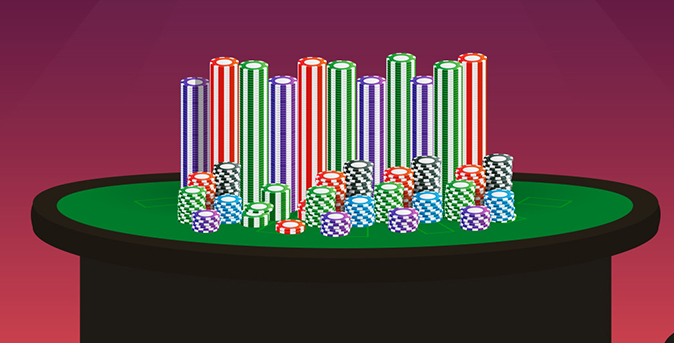 The goal of any casino comp hustler is to minimize their losses and make the casinos pay you out in both dollars and casino comps. Years ago gambling towns and specifically Las Vegas was a paradise for great comps and exceptional value for dollars spent. Memories of the $0.99 buffet come to mind. Over the past several years the payout schedules on slot machines, video poker and many table games, as well as player card comp benefits have been severely downgraded. The savvy player has to put in some extra work to find good games, and good promotions to squeeze every dollar they can out of the casino. This exploration gives the player a solid primer on how to locate and maximize the promotions that a casino offers their new and existing players.
KEEPING YOUR EYES OPEN
The first step in finding great promotions is looking for them. When I travel to a gaming destination the first thing I do after I land is look at every bill board that lines the corridors from the jet way to the baggage claim. The terminals and baggage claim areas are lined, floor to ceiling, with casinos informing would be visitors of show prices and various promotions that they offer. The next thing I do is look for the free magazines put out by the travel bureaus of the gaming city. These are often in the airport baggage claim area on stands near the door, or they can be found in the backseat of all the taxi cabs. It provides for productive reading for the ride from the airport to your hotel. At the very least you should be able to find some coupons for discounted shows or $10 off a dinner somewhere.
VISITING THE PLAYERS CLUB
After you check in to your hotel and right before you start playing the slots or table games you should make a B line straight for the Players Club Desk and sign up for your player's card. Many casinos have special promotions to get a player to sign up for their player cards. The most common is a rebate on losses. This means that a casino will rebate up to a specific amount of dollars lost on while playing. Back in the days prior to the 2008 economic collapse some resorts would rebate up to $1000 in free play. In today's economic climate a player would be lucky to obtain a rebate of a $200 on gaming losses.

The higher denomination slots have a lower hold percentage on average. This is easily verified by looking at the website of any regulatory board where the % holds for various denominations games are on display. To maximize the win opportunity a player should take approximately 75% of the rebate amount and play the higher denomination games (1$ or $5 machines) until the 75% of the rebate stake is exhausted, or the player hits a few hundred dollars in profit. On a $1 and $5 slots it's not uncommon to hit $50 or $300 win on a single spin, respectively. If the rebate is exhausted the remaining 25% can be played on lower denomination slot games --$0.05, to prolong the play, and maximize entertainment value.
HOLIDAY SHOPPING PROGRAMS
Some of the larger casino conglomerates have holiday shopping programs for their players. This works in the following way. Over the course of the year a player accumulates points. The player is able to redeem these points for merchandise; the higher the points the better the merchandise. Some of the products include various appliances, sofas or recliners. At the very least you can usually get a few $25 gift cards. This is a way to offset some of your holiday shopping costs.
CHECK THE WEB & YOUR MAILBOX
The last aspect of promotion hunting is to always check your mailbox and what's new in the web. There are sites that gather promotions from different operators such as realmoneyaction.com, and filter the best opportunities for the player.

In casino gaming promotion hunting the saying is there is no such thing as a piece of junk mail. Casinos want you on their gaming floor and they will entice you with all sorts of offers to get you to play. If you're a table games player you can expect free bets or tickets to shows. For slot players you can get rebates on losses or free entries into slot tournaments. The free entries can be very valuable because the first prize on these tournaments can be several thousands of dollars, and sometimes 10s of thousands of dollars.

As technology has gotten more advanced casinos will often ask for your email address. Be sure to check your email spam folder for promotions. Many casinos prefer this method because the cost of delivery is very little relative to a mailer. By default a casinos email is caught by the spam folder so it should be categorized as inbox mail on your filter settings.

Promotions are an intricate part of getting most out of a casino. For local players lots of household goodies are available to regular low level players. Also, regular players can offset some of the cost of entry fees for tournaments, and these prizes can be good for several thousands of dollars in prize money. For out of state players casinos give away rooms to medium and higher wager players. Whatever your game of choice is and where ever you play taking advantage of as many promotions as you can will give you a head start in taking as much of a profit as you can from the casino industry.