How Casinos Come Up with New games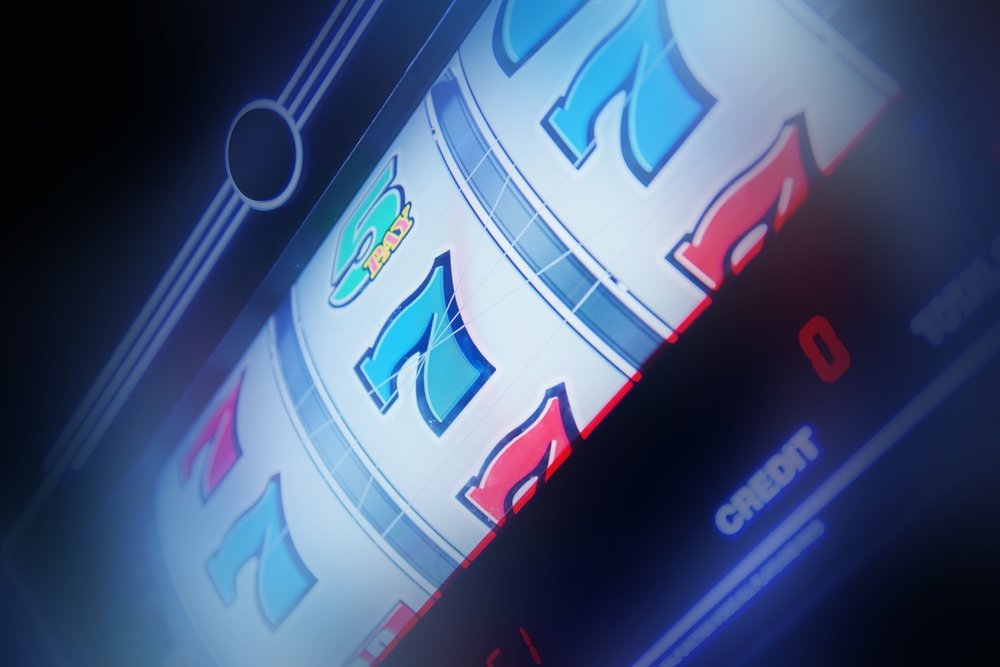 Ben Kowalski and Jeremiah LeClerc wanted a card game that attracts slot machine and table players alike. Sean Henn wanted to put his own twist on a casino game he enjoyed playing. Aaron Hightower wants to do nothing less than change the gambling experience by allowing players to determine their odds of winning.
No matter where they found inspiration, all concocted unique mixtures of money, math and dreams to create games that lead people to put down one bet after another. They are like scientists striving to invent a game irresistible to players and casinos – and make money for themselves as well.
The first rule of game development is simple: The house must win. The second is that players must have a realistic chance of winning, or at least think they do.
"When you create a game, the most important element is the ability, or maybe even the illusion, that a player can win money," says
Roger Snow,
who holds more than 40 patents on games and casino products, is the brain behind Four Card Poker and Ultimate Texas Hold 'Em and once held the job title of wizard because of his game-creation skills. "In the long run, the house is going to get all the money."
Snow's path to game inventor began during his first Las Vegas job, where one responsibility was reviewing invoices for the Mirage Casino. Upon noticing that Mirage paid Shuffle Master $2,000 a month for each of four Let It Ride tables, his first thought was "One day I'm going to get into that racket."
Lots of people have that idea. Casino Journal, a trade publication, sponsors an annual competition for game inventors.
The 2015 Cutting Edge Table Games Conference
at the Rio hotel-casino in Las Vegas featured 23 entries. Most exhibitors work on their own rather than being associated with big companies.
"This is something you do out of passion," says
Charles Anderer
, Casino Journal's executive editor. "Those who are most likely to succeed do it because they really believe in what they're doing."
The casino offerings once derided as "carnival games" now are known as "specialty" or "proprietary" games and are big business. The first such game,
Caribbean Stud
, debuted in American casinos in the late 1980s, attracting players with an optional $1 wager for a shot at a progressive jackpot.
After years of having to choose between slots and traditional games of blackjack, craps, roulette, or one of the other
well-known casino games
, players could try their luck at a poker-style game that had no bluffing, easy rules and the potential for a big payout. Subsequent games included Let It Ride, Pai Gow Poker and Three Card Poker, which has been the most popular specialty game for years. 
Specialty games now take up about 25 percent of the space devoted to table games in American casinos, says Snow, now senior vice president with Scientific Games, one of the world's largest gaming companies. The space given to specialty games has risen about a percentage point a year since the introduction of Caribbean Stud, mostly at the expense of blackjack tables.
Anderer says industry executives are paying extra attention to table games because millennials, the next generation of gamblers, find them more appealing than slots.
"Table games are a pretty good deal in terms of time on device," he says. In other words, table game players can gamble longer than slot players before losing their stake. Numerous studies document that casinos have tightened slot payouts over the years. Slots still generate well over half of casinos' total gambling revenue, but Anderer says the table-game portion has ticked up since the end of the recession.
Ben Kowalski and Jeremiah LeClerc hope to take advantage of that trend with "Go Fore It!," their golf-themed card game designed to attract gamblers looking for an alternative to slots but intimidated by the complexities of blackjack and craps. Both work full-time at a casino, which gives them an insider's feel for what a new game needs. LeClerc is the idea guy, and Kowalski refines the process, focusing on betting rules and dealer procedure.
"The original idea was based on a home game I used to play as a kid," LeClerc says. Unlike most casino games, Go Fore It! rewards a low score. "There was nothing like it out there," he says. "It kind of came to my head there might be a void here, and maybe we can capitalize on it."
Kowalski and LeClerc wrote the rules, hired an artist to design a table layout, employed a statistical analyst to ensure the game's math is valid and obtained a provisional patent. Then they took off for Las Vegas to pitch the concept to potential buyers, including Scientific Games. Snow liked the game and made an offer within minutes.
Game developers should remember such a happy ending is rare.
"Ninety-nine percent of these games don't make it," Snow says. "It's a brutal business. If you don't like failure, don't be a game developer."
Go Fore It! has had modest success in its first year. Kowalski says it attracts gamblers with little or no history of playing table games, but the game doesn't have the volatility that generates big bets.
("By) the standard measurable, it's not killing it," he says. "If you can understand that it's pulling in people and money you normally wouldn't see, it's good."
Instant success is uncommon for new table games, says Anderer of Casino Journal.
EZ Baccarat
, which won the title of top new game at the inaugural Table Games Conference in 2008, didn't become widely popular for several years.
The gold medal winner of the 2015 competition is Sean Henn's "Texas Switch," a variation of an existing specialty game. His brainstorm came while playing an unlucky session of Ultimate Texas Hold 'Em and wishing he could trade cards when playing multiple spots. By winning the competition, his game is guaranteed placement in at least five casinos.
Most new games are variations of poker or blackjack, games already familiar to most gamblers. Some are not separate games but side bets for existing games, such as blackjack's Lucky Ladies, which pays off when a player's first two cards total 20; Pai Gow Poker's Fortune bet, which pays for the makeup of a player's seven cards, such as quads or a straight flush; or craps' Fire Bet, which pays if a shooter makes three or four consecutive points.
Not all new games are derivative. Aaron Hightower of NanoTech Gaming in Las Vegas designed a virtual pinball game that lets players choose the degree of luck and the degree of skill that figure into their potential payout. Hightower, who developed Atari video games in the 1990s, thinks his electronic Vegas 2047 pinball game could revolutionize casino gambling because it would allow a few skilled bettors with large bankrolls to win even though the casino never loses its mathematical edge.
Game developers offer these secrets to a successful new game or side bet:
• The house must win: Casinos have no interest in a game that doesn't make them money.
• Keep it simple: The rules must be easy for players and dealers to understand.
• Make it quick: Casino games operate on a hands-per-hour basis. A typical rate for blackjack is 70 hands per hour. Pai Gow Poker and roulette are on the slow side, at about 30 games per hour. A new game should be within that range.
• No special gear: Casinos already have scads of 52-card decks and six-sided dice. Games that require unique equipment are a difficult sell.
• Make it enticing: Design a table layout that gives your game its own look and feel. Give players a reasonable expectation of winning and of enjoying their time playing.
• Spend only what you can afford to lose: Like gambling, game design can be a long shot. Attorney fees, statistical analysis and design can cost thousands of dollars. With just a handful of games getting a shot on the floor, inventors must be prepared to see their good idea and their investment go for naught.
However, the payoff for a successful game can be generous. Although each new-game deal is unique, Anderer says the owner of game can get $500 to $1,500 per table per month; a side bet can reap $50 per table per month.
Even though the success rate for new games is low, the opportunity to win is there.
"The entrepreneurial spirit is alive and well in the casino industry," Anderer says. "Individual operators will take on your game. You'll get a chance."