A Beginner's Guide to Tennis Betting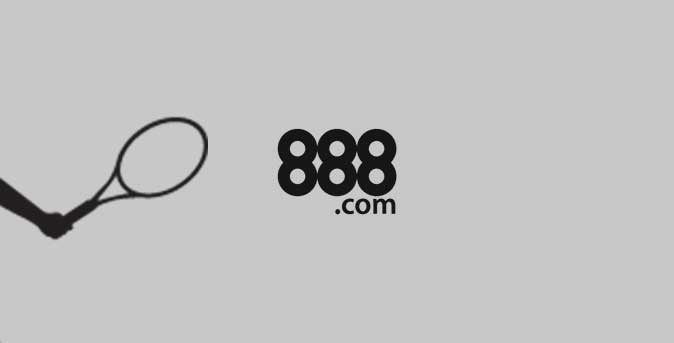 Tennis is a truly global sport. All four corners of the globe host regular ATP and WTA tennis tournaments, as well as the Challenger and Futures tours for the up-and-coming youngsters and journeyman professionals. Only football and horse racing betting is more popular than tennis betting in the UK and beyond – and with very good reason.

Tennis is one of the most fascinating sports to bet on, thanks to its array of betting markets and tournaments that take place for the majority of the year. The tennis season only has a one-month break over Christmas before it returns again in earnest, starting with the first 'Grand Slam' event – the Australian Open.
UNDERSTANDING TENNIS ODDS
Depending on where you're based, you're likely to see betting odds on tennis displayed in one of three ways:
Fractional – e.g. 4/1 (a format most popular in the UK and Ireland). If you place a £10 bet on Roger Federer to defeat Andy Murray at 4/1 and he does so, you will win four times your initial stake (£40) as well as receiving your stake back.
Moneyline – e.g. -240 (a format commonly used in North America). To calculate the payout of a moneyline wager, simply divide the moneyline by 100. In this case, divide 240 by 100 to get a decimal figure (2.40). Then divide your chosen stake (£10) by the decimal (2.4) to work out your potential payout: 10 / 2.40 = £4.17.
Decimal – e.g. 2.2 (a format typically displayed throughout mainland Europe and the southern hemisphere). If the decimal odds of Roger Federer beating Andy Murray are 4.0 and you place a £10 back bet on Federer, your potential return is £10 x 4.0 = £40. Decimal odds mean that for every pound you invest, you'll receive that amount in fiat currency, plus your initial stake.
MATCH BETTING
With many tennis tournaments running simultaneously around the world each week, there are plenty of matches to bet and attempt to profit on. This means that match betting has become a very popular form of tennis betting, allowing punters to place wagers on who will win a match-up and advance to the next round of a tournament.

Of course, as tennis matches are just one opponent against another, match betting is very simple to grasp. You either bet on Player A or Player B to win. In some cases, match betting does not throw up very good value betting opportunities. If a major tournament favourite is up against a lesser-ranked opponent, their odds in match betting markets will often be very low – sometimes as low as 1/5 or 1/4 in fractional odds. This means that you'd have to wager £5 or £4 respectively to win £1.

Ultimately, it depends how confident you are about the player winning. You might be better served hunting better value opportunities where bookmakers price up two players as evenly matched when you know that Player A or B has the edge.
SET BETTING
An alternative to betting on a high-ranked player to defeat a lesser-known opponent in the match betting market is to place a wager on the set betting market instead. Rather than taking the low odds offered on a seeded player at a tournament, set betting enhances your potential profit if you can correctly predict the outcome of a match in terms of set scores.

In a three-set match, you might expect a higher-ranked player to win in straight sets (2-0) against a lower-ranked player. The odds of the higher-ranked player winning 2-0 in sets is higher than them winning in the match betting market. Of course, there are some risks and pitfalls with set betting, as the higher-ranked opponent may still win the match 2-1 in sets, resulting in your losing your stake. Set betting can become even trickier during Grand Slam men's events that are played over the best of five sets, with more possible scorelines thrown into the mix. Nevertheless, you can certainly find better value betting opportunities in the set betting markets on highly fancied players.
WHAT DOES OUTRIGHT TENNIS BETTING MEAN?
If you're a fan of longer-term betting opportunities, you may wish to get involved in the outright tennis betting markets. This means that you will place a wager on the eventual winner of a specific tournament.

Many sportsbooks will also offer each-way outright bets on tournament winners. If you place an each-way bet on Rafael Nadal to win a tournament at 9/1 and he ends up finishing runner-up, you will still win a third or a quarter of the odds you initially placed. Each-way outright tennis bets are most popular among punters that want to back either an in-form lower-ranked player to have a successful tournament, or an up-and-coming youngster that's still underrated by the sportsbooks.
WHAT IS OVER/UNDER TENNIS BETTING?
Another alternative tennis betting market to explore is the 'over/under' betting. This focuses on set totals and game totals. For instance, in a best-of-three set match, some sportsbooks will offer under 2.5 total sets as a handicap bet if you believe the match will end 2-0 in sets to Player A or Player B.

You can also wager on the total number of games in a match e.g. over or under 20.5 games in a best-of-three set match. If you believe a match will be closer than the bookmakers anticipate, you could place an over 20.5 games bet, which will come win if a match finishes with 21 or more games played – regardless of which player wins.

Alternatively, if you believe a top seed will thrash their opponent in a three-set match, you could back under 20.5 games, which will usually offer better odds than betting on the top seed to win in the match betting market.
HOW TO BET ON TENNIS GRAND SLAMS
The biggest events on the tennis calendar are the Grand Slams – Australian Open, French Open, Wimbledon and US Open. These tournaments boast the biggest prize money and prestige for the world's elite male and female tennis stars. The main draw for the men's and women's singles events is extended to 128 players, which brings with it increased unpredictability in the outright markets.

There are many occasions where upsets happen at Grand Slams and a seeded player loses to an unfancied opponent. Some seeded players simply have off-days, while some seeded stars play better on certain court surfaces, which we'll touch upon shortly.

During Grand Slam tennis events, some sportsbooks will offer free bets and betting promotions that you can take advantage of to place speculative match, outright or set bets with lucrative potential pay-outs.
ALWAYS TAKE INTO CONSIDERATION THE COURT SURFACE
The type of court surface at a tennis tournament will influence the bets you place. For example, grass courts are much faster than clay courts, which means that good servers generally hold their serve easier on grass. As clay courts are much slower, this can result in longer rallies and more evenly-contested matches – a potential strategy for 'over/under' games betting.

Equipping yourself with information on the attributes needed for players to succeed on specific court surfaces can also help identify potential winners in outright betting markets.