Gambling Traditions Around the World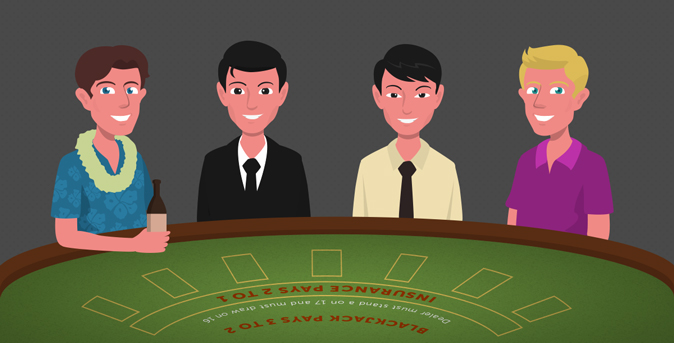 In some parts of the world, gambling consists largely of lotteries and
sports betting
. In others, consumers spend a significant amount of time pulling the levers at slot machines or sitting around poker tables. Country and regional cultures shape gambling trends over time, and online gambling has created new opportunities for consumers to try unfamiliar games and join in games with people in other parts of the world. Additionally, gambling often serves as a significant tourist attraction for visitors.
Some countries embrace gambling more readily than others, and in some geographical areas, gambling interests depend on favourite local sports or lottery traditions. Additionally, demographics can determine who spends time at the
casino
or the
poker
table; each generation develops its own habits with and attitudes toward gambling.
Gambling has become one of the world's most popular pastimes. But what does gambling look like across different cultures, and what cultural traditions are associated with gambling?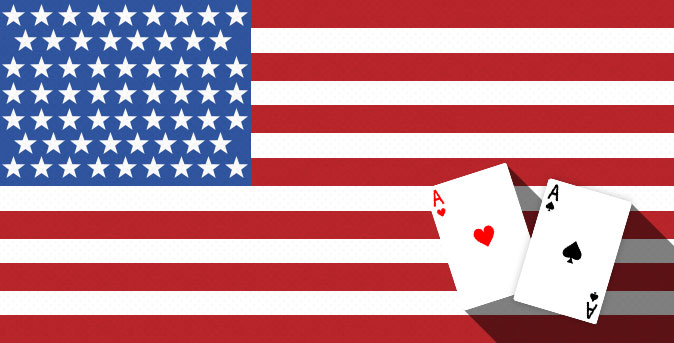 USA: From Puritans to the Poker Table
The Puritans who settled in the United States in the 1600s
initially did not gamble
or take part in other activities that they judged to be sinful. Members of their communities did not have gaming tables, dice, cards, or any other gambling products in their homes. The Puritans forbid the products if they did not intend to use these objects for wagering or betting. Later, the Puritans revised their positions in gambling, supporting games as purely recreational hobbies, but discouraging them as vocations.
In fact, the United States and Europe have both exhibited an intolerance for professional gambling. When citizens gamble recreationally, leisure gambling is generally considered acceptable. However, when people generate most or all of their income from placing bets, they often earn derision from their peers.
While the Puritans disdained gambling of any kind, other English colonists enjoyed gambling and considered it socially acceptable — at least for men. Colonists avoided games that they considered ungentlemanly, such as betting on animal fights, but they championed games of chance. Lotteries became a source of fundraising for the government and a tool to bail out the colonies from economic hardship. Before the United States declared independence, the British crown controlled the lotteries, but the British government met some difficulty when it attempted to enforce this control.
Since the 1800s, various U.S. states have changed their perspectives on gambling several times. Nevada — a place many people now associate with casinos and gaming because of Las Vegas's glitzy appeal and abundant casinos — prohibited all forms of betting and wagering before 1869 and again between 1910 and the 1930s. The Great Depression inspired many states to reinstate gambling, since lawmakers thought that gambling might stimulate the economy. Lotteries, for example, could generate significant revenue, while casinos and sports betting positively affected related businesses, such as those businesses in the hospitality industry.
In the 1980s, several Native American tribes began to campaign for the
right to host gambling activities
on their lands. The Indian Gaming Regulatory Act, IGRA, gave Native American tribes specific rights to use gambling to generate income for their members as long as they negotiated the terms of those activities with their respective states.
Today, gambling occurs in all 50 U.S. states. Each state decides which forms of gambling, if any, may take place within its borders. Vermont, for instance, has promoted charitable gambling and lotteries to generate revenue for nonprofit agencies and for the state. Racetrack betting has become one of the most popular forms of gambling in the country, although American football pools and similar sports betting pursuits offer major attractions. Many Americans also take part in poker games.
According to ESPN, recent research indicates that sports betting could become
a significant source of revenue for the country
. In 2015, experts at the American Gaming Association estimated that Americans would bet US$95 billion on that year's college and professional football season alone. Despite some early Americans' puritanical views on gambling, Americans seem to enjoy risk-taking and wagering as much now as they did during the colonial era.


Australia: Playing the Pokies
Like Americans, Australians enjoy gambling in many forms. According to ABC News Online (Australia), a 2010 survey revealed that
70% of Australian adults gamble
at least once a year; lotteries and scratch-offs prove most popular. Other common gambling pursuits include table games and electronic gaming machines. Online gambling has also become a popular pursuit amongst Australians.
In fact, the Museum of Applied Arts and Sciences in Sydney calls gambling "one of the most distinctive aspects of Australian life." As in many other cultures, the oldest forms of gambling in Australia involved dice and consisted of games of chance.
In 1973, the Wrest Point Hotel and Casino opened in Tasmania. The founders televised the opening gala and created a venue that attracted tourists and boosted the area's economy. Today, you'll find several casinos scattered throughout Australia, and poker gaming machines, "pokies," exist in restaurants, bars, and other venues. Proprietors must secure licenses before they can install the machines, but no other barriers to entry exist. Consequently, Australians have long nurtured an affection for these poker machines.
Australian preferences have shifted over the years, and the current traditions lean toward both land-based and online gambling. The latter has become increasingly popular amongst Australians who prefer to wager and bet from the comfort of their own homes. At home, they can gamble at any time of day or night and join gambling communities of like-minded peers.
According to a Victorian Casino and Gaming Authority report, Australian gambling culture has changed several times since the 1700s, with each shift inspired by a
change in cultural attitudes or values
. The "institutionalisation and commercialisation" of gambling has helped popularise gambling, and horse racing was one of the first forms of betting to take off in the country.
Additionally, public perception of gambling has improved over the years, thanks in large part to its contribution to the Australian economy and its proven track record of creating jobs. Each gambling institution increases revenue for similar businesses nearby, from hotels to restaurants.
Sports betting has become increasingly popular in Australia, especially for consumers ages 18 and older. Several state-sponsored sportsbooks exist. Australians do not, however, take part in interactive gambling. In other words, they don't take advantage of in-play betting, or wagers that take place after a game or event has already started.


England: Basic Bets to Lucrative Lotteries
As a country that has existed longer than the United States and Australia, England has an equally longer history with gambling. The earliest forms of gambling were games of chance. Dice, cards, and other games arose from the belief that people could
communicate with the gods
by guessing the outcome of a dice roll or other activity. Many religious sects incorporated games of chance into their rituals.
By the Middle Ages, two forms of gambling existed in England: gaming, which requires no skill, and wagering, which includes an element of chance, but requires players to analyse the game and its opponents. For example, in horse racing, gamblers have to know each animal's history, study the track's condition, and consider the length of the race when placing their bets.
Queen Elizabeth I introduced lotteries to England in 1569. The prize included 5,000 pounds and immunity from minor crimes. However, the national lottery ended in the early 1800s when consumers couldn't afford the ticket cost. Lotteries remained extinct in this country until 1993.
In England, betting has historically taken many forms, and several have proved extremely informal. People would bet each other that they could do outlandish feats, such as riding a horse backward for long distances. Betting became a way for people to generate income while proving they possessed incredible endurance, speed, or skill. However, more formal forms of gambling continued to flourish here, from animal and human competitions to table games.
Gaming clubs — early predecessors to casinos — allowed wealthy members of society to congregate over gaming tables, and although the British publicly frowned upon gambling during many points in history, the practice continued covertly. Gambling did not become more mainstream until 1960 when the Betting and Gaming Act took effect. This Act of Parliament formalised betting shops and gambling on games of skill.
Today,
9,128 betting shops
operate in the United Kingdom. More than half of the adult British population gambles, with more men gambling than women. People between ages 18 and 24,  in fact, represent the fastest-growing group of gamblers. This statistic could trace itself back to the growing interest in online gambling, which could naturally appeal more to younger people.
fact, represent the fastest-growing group of gamblers. This statistic could trace itself back to the growing interest in online gambling, which could naturally appeal more to younger people.
Some of the most popular modern gambling endeavours in England include animal race betting, sports betting, online and land-based gaming machines, and slot machines. According to the Gambling Commission's most recent survey, 6 percent of men and 2 percent of women have participated in online betting.


Japan: A Passion for Pachinko Parlours.
Residents of countries like the United States, England, and Australia play a variety of games, but in Japan, a single gambling pastime reigns supreme. Most gamblers in Japan play in pachinko parlours. Pachinko is a pinball-type game with multiple balls; players try to score as many balls as possible and can exchange the balls for prizes.
Pachinko parlours generate double the revenue of Japan's auto industry, which makes these venues extremely valuable to economies of cities and areas that host the parlours. These parlours date back to the 1920s and originally appealed to children. Although revenues have declined in recent years, the game remains popular, especially amongst the ageing population. 
However, pachinko culture is distinctive because the Japanese do not gamble for cash. Instead, they gamble to win tokens or certificates that they can exchange for cash or prizes. This distinctive cultural singularity has made pachinko parlours a fascinating part of the Japanese culture and has grown more complex since the first parlours opened. 
Other
popular forms of gambling in Japan
include mahjong, boat racing, bicycle racing, horse racing, and soccer pools. Players take bets on some of these activities, and the popularity of sports betting directly reflects the Japanese people's particular interest in sports. For example, the Japanese are enamoured with horse racing and soccer, so those sports generate more interest among gamblers. Additionally, pachinko is not technically considered gambling in Japan. The government classifies pachinko as a form of recreation since players never receive cash directly from a game.
Additionally, Justin McCurry of The Christian Science Monitor reports that introducing casinos in the country could make Japan the "world's third-largest gambling market." Japanese culture has historically remained "resistant to gambling," according to McCurry, but changing perspectives casinos a reality
when the government decides to reverse the ban
. McCurry also notes that the Japanese first embraced gambling after World War II; attitudes toward wagering and gaming have continued to improve since that time.


Spain: From Christmas Cash to Casinos
Just as the Japanese prize their pachinko parlours, Spaniards love the
lottery
. El Gordo, which translates to "the fat one," is the
largest lottery in the world
and has run for 203 years. Every Dec. 22, the televised drawing keeps the Spanish population fixed to their TVs, and the grand prize generally totals around 4 million euros. However, several smaller prizes increase the total payout and make this lottery attractive.
El Gordo's design reflects the Spanish culture's unwavering generosity. According to CNBC, "The lottery was designed to give as many people as possible a Christmas bonus, with family and friends often sharing tickets."
As in England, Spain has its own history of gambling. Some researchers believe that blackjack originated in Spain with a game the Spaniards called ventiuna, or 21. However, the country did not officially allow games of skill until 1977, and
slots
and other casino games became possible in 1981. Today, Spain has more than 250,000 gambling machines spread throughout the country, although most remain concentrated in large cities such as Madrid and Barcelona. Locals and tourists can also spend time in more than 60 casinos.
In the casinos, games consist primarily of
roulette
(both the French and American varieties), slot machines,
blackjack
, and other card games. Most contain private gaming rooms and charge an admission fee. Since the Spanish government doesn't tax gambling winnings, these games are becoming particularly popular.


China: Superstition and Secrecy in Gambling
Many people associate gambling with Las Vegas in the United States, but in 2007, Macao, China,
surpassed Las Vegas in gambling revenue
. Macao is the only Chinese city where people can play games of chance, and its 2006 gambling revenue totalled nearly US$7 billion. Its 24 casinos receive significant business from both locals and tourists, and the casinos' popularity has helped generate revenue for other businesses in Macao, such as restaurants and hotels.
Many Chinese cities have state-sponsored lotteries that generate revenue for the community and inspire citizens to take small financial chances. The Chinese also often bet on horse races and other sporting events in Hong Kong. 
As a form of entertainment, gambling traces its roots to ancient China. During periods of economic wealth, the Chinese gambled extensively, both as a way to increase their income and as a form of recreation. As in many other countries, gambling fell out of favour during several periods throughout China's history, but even then, many people continued to bet and place wagers, particularly during the Yuan and Ming dynasties.
Rulers often used educators and philosophers to help influence the public's attitudes toward gambling. Authorities sometimes attempted to persuade people that gambling violated good morals, but those efforts couldn't dissuade people from their games.
According to a Responsible Gaming Council Report, Chinese values have greatly influenced citizens' attitudes toward gambling. The Chinese often see gambling as a monetary investment instead of a source of entertainment, and the superstition that pervades Eastern culture lends elements of religiosity to gaming.
Additionally, political corruption has historically influenced the public's reaction to gambling bans. When political leaders continued to gamble in gaming dens, citizens witnessed this activity and chose to form their own gambling circles. Consequently, anti-gambling propaganda often had little impact on citizens' activities.


Italy: From Backgammon to Betting Pools
Italy's gambling history started during the Roman Empire, but the Italian government frowned on most forms of gambling until 2006. Archaeologists have found evidence that the earliest backgammon boards came from Italy as well as Greece and the Middle East. During the 1700s, several "ridotti" opened in Venice. These gambling houses allowed the city's nobility to play games and wager among their social peers.
Italian citizens have a long history with skill-based betting that extends to a time well before 2006. Italians enjoyed betting on horse races, sporting events, and other competitions. However, they continued to play cards, roll dice, and bet on other chance-based games, as well, particularly among friends.
Gaming has become increasingly popular since 2006, and Italy now serves as the largest European gambling market. Football betting remains the most popular sports-based gambling pursuit, with tennis and Formula One (F1) betting not far behind. 
Italians also enjoy online casinos. Since they can now take part in games of chance, they have developed a fondness for online slots and poker. Four land-based casinos exist in Italy, each offering card games, slot machines, and similar gaming opportunities.
However, Italians can gamble only in online casinos that have purchased a state-issued license. Numerous online gambling venues, including 888, have sought licenses so they can take part in the growing Italian market. As more online venues gain licenses, gambling revenues might increase in Italy.
Video lottery terminals (VLTs) have also risen in popularity and availability. The most recent data suggest that Italians spend about 4.54 billion euros on gambling, with 54 per cent of that spending going toward VLTs. These terminals let players wager money on the outcomes of video games, as these items work similarly to slot machines.



Norway: Playing the Ponies and Poker
While Italians love poker, Norway has developed a reputation for its ability to produce worldwide poker stars. For example, 19-year-old Annette Obrestad became the youngest player to ever win a World Series bracelet at the 2007 event. While the Norwegian government retains oversight when it comes to gambling, poker has evolved into one of the most popular pastimes in this Scandinavian country.
If you want to gamble in Norway, visit one of its two state-owned and state-operated venues: Norsk Rikstoto and Norsk Tipping. At Norsk Rikstoto, players can place tote bets on horse races and other animal competitions, while Norsk Tipping manages lotteries, instant betting, and sports betting.
Horse race betting has been popular in Norway since 1927, and this form of betting has become the most popular outlet for people who want to place bets and wagers. Although citizens must bet through Norsk Rikstoto if they want to participate, informal wagers have remained common in this country. Some citizens turn to off-shore bookmakers when they want to place bets on events and competitions.
In 2008, the country introduced interactive video terminals (IVTs) for gaming, and they remain popular to this day. Similarly to Italy's VLTs, Norway's IVTs require the user to insert a card and mimic the behaviour of a traditional slot machine. The government controls these devices.
Ireland: A Love of Lottery
Like the Spaniards, the Irish enjoy playing the lottery. In fact, about 44 per cent of Ireland's adult population plays the National Lottery, collectively spending about 772 euros each year. Additionally, about 12 per cent of adults patronise the local bookmaker at least once a week, and the population spends about 5 billion euros each year on gambling pursuits.
Ireland has created some of the most distinctive customs and traditions around gambling, often stemming from its citizens' and government's values. For example, no public casinos exist in Ireland, but citizens and businesses can open private casinos and offer the same games and services that you might find in cities such as Las Vegas or Macao. When the Irish want to play a game of blackjack or spin a roulette wheel, they join and patronise these private clubs.
Despite the National Lottery's popularity in Ireland, tickets cost more in this country than anywhere else in the world. The state regulates all forms of gambling, from poker to sports betting, which helps increase revenue and oversight. Ireland has embraced online gambling, as well, which allows Irish citizens to place bets from their own homes.
Little is known about the history of gambling in Ireland. However, some researchers believe that the Jewish dreidel can trace its roots to an Irish gaming device called a "teetotum," an item which became popular amongst men who spent time in pubs and bars. This game spread throughout much of Europe thanks to its simplicity.
Horse racing evolved into the most popular form of gambling in Ireland because of geography. Casinos couldn't easily survive outside of major cities like Dublin because the country consists primarily of farmland. People couldn't congregate in large areas without travelling long distances, so racetrack betting was the only gambling pursuit that made sense for the Irish. Today, improved transportation and the increasing Irish population could make casinos more manageable, but online gambling seems to have become more attractive.
Online Gambling: New Ways to Play
While various countries throughout the world have their own distinct history of gambling, online betting and wagering venues have brought citizens of all places and cultures together. If you live in Italy, you can play online poker with denisens of Ireland. The same goes for the myriad other online games that have arisen to meet the ever-increasing demand.
Many online gambling venues have created their own distinct cultures based on the types of players they want to attract. Some websites, for example, cater to wealthy clients and have created slick graphics and technology that appeals to a higher-end market. Others target younger crowds, such as millennials, by making the design and interaction with the experience more playful.
Just as a country's culture can influence societal attitudes toward gambling, a culture has also risen around online gambling. Many gamblers prefer the quietude and anonymity of gambling in their homes. These individuals don't have to patronise noisy casinos or risk confronting the social stigma that exists around gambling in many cultures.
The future of online gambling appears promising, especially with mobile devices. People don't have to resort to desktop computers if they want to play a hand of poker or pull the virtual levers on slot machines. These people can participate in games while they're riding the underground to work or awaiting their turn at the dentist's office.
From ancient civilisations to modern-day settings, gambling has shaped cultures and supported economies. Although the gambling industry varies by country, nearly all populations have adopted some form of the sport. Gambling's evolution over time often reflects a culture's values and cherished pastimes, whether it's the love of risk-taking in the United States, the rural landscape and farming traditions in Ireland, or the Spaniards' culture of generosity.